Patients + Researchers = Better outcomes for all
Register for Spring Trivia Nights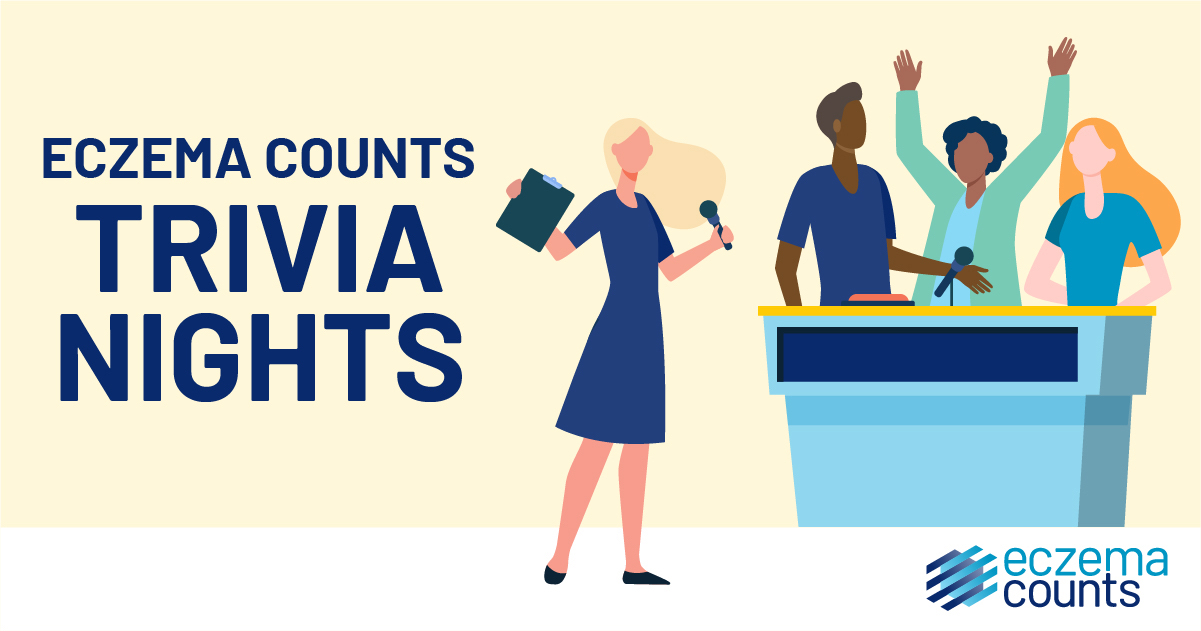 Join the fun and continue earning points! Trivia Nights will let participants test their general (and eczema research!) knowledge in a fun, virtual setting, while teaming with other patients, parents, and researchers interested in learning more about childhood eczema and patient-centered outcomes research. The upcoming Trivia Nights will take place in April and May – click on the link below to view dates and times, learn more about the games, and to register. Space is limited – secure your spot today!
Play All Games
Haven't started playing Eczema Counts yet or didn't complete previous challenges? It's not too late to get in the game and start earning points today! Points earned in The Basics, Beyond the Basics, and Approaching Engagement will count on the All-Time Leaderboard, increasing players' chances of winning top prizes, including the grand prize – a PlayStation®5 Console!
What is Eczema Counts?
Patients, caregivers, and researchers competing against each other, all toward the ultimate goal of advancing pediatric eczema care
Prizes awarded to participants who climbed to the top of the leaderboards as they learned more about the value of PCOR in childhood eczema
Shared vision of alleviating the burdens of pediatric eczema by growing knowledge and building bridges to guide the best possible treatment decisions
The National Eczema Association (NEA) and Pediatric Dermatology Research Alliance (PeDRA) created ECZEMA COUNTS as a shared platform to build knowledge among patients, caregivers, researchers, and clinicians. We think the more patients know about how research works, the more motivated they'll be to share their voice. And the more researchers incorporate patients' experience in their work, the more likely it will revolutionize eczema care.